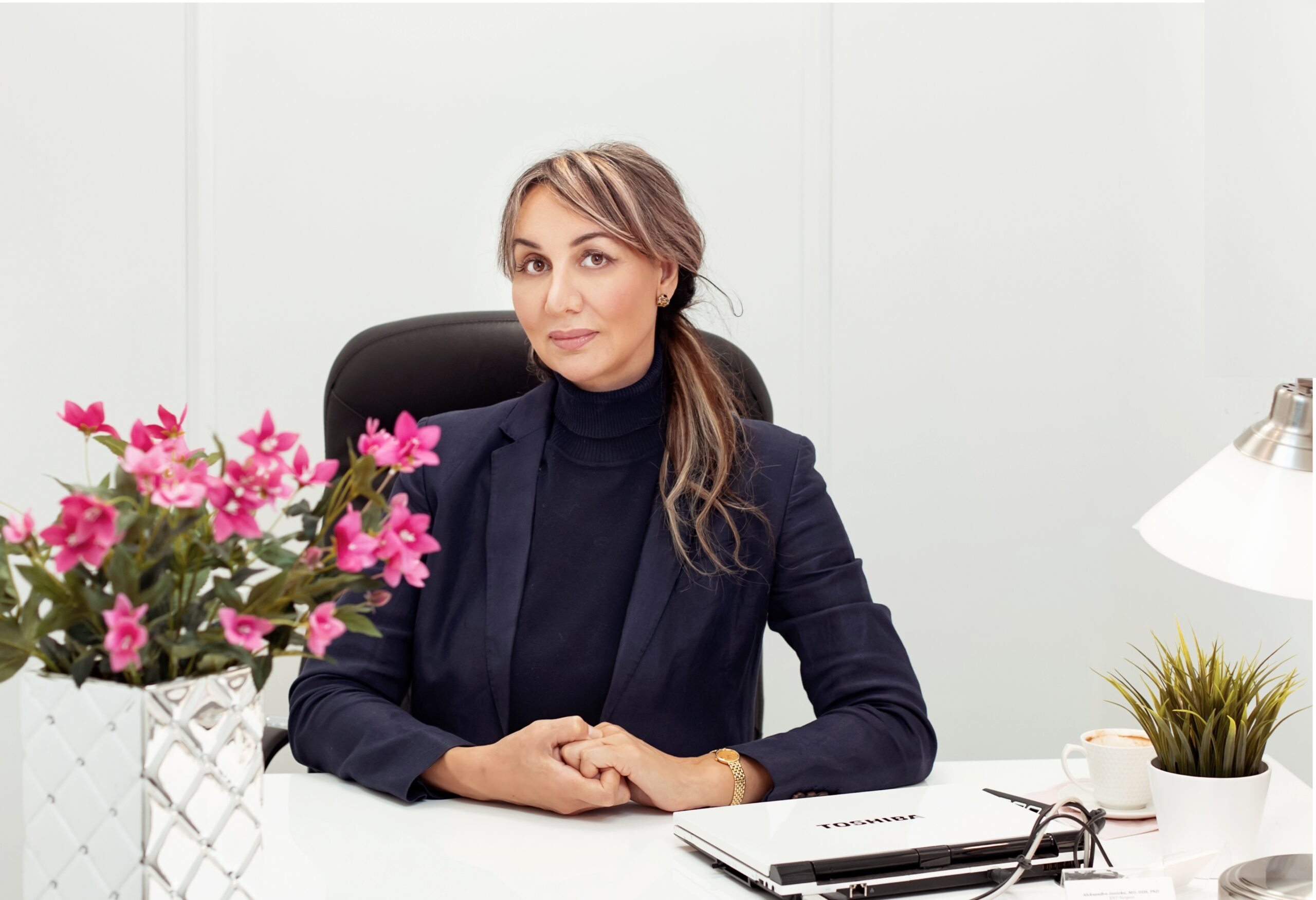 Dr n. med. Aleksandra Janicka
MD, DDS, PhD is a specialist in the Head & Neck Surgery .
Dr. Janicka has gained the knowledge and experience necessary to obtain the title of specialist in this field in the clinic of Professor Gundlach in Germany. Most recently she served as Deputy Chief of the Department of maxillofacial surgery and Facial Plastic Surgery in the Department at Neubrandenburg.
Everyday work with trauma patients, facial cancer and cleft lip patients let her collect a lot of experience in the facial surgery in both – reconstructive and aesthetic areas. She expands her professional knowledge by taking regular participation in international congresses, symposia and trainings.
Dr. Janicka is a member of the European Academy of Facial Plastic Surgery ( EAFPS ) and the British Alumni Society, the association of former students of British universities.
She is the ambassador of the PermaLip brand in Germany and Poland.
Dr. Janicka led the courses for medical students in English, German and Polish language for many years.
| | |
| --- | --- |
| July-August 1992 | Chirurgische Universitätsklinik Heidelberg (D) |
| July-August 1993 | Zentrum für Chirurgie Universitätsklinikum Essen (D) |
| September-December 1998 | Hope Hospital, Manchester (UK) |
| September 2002 | XVI European Congress for Cranio-maxillo-facial Surgery, Münster (D) |
| November 2002 | International Symposium for Cranio-maxillo-facial Surgery, Warszawa |
| Juni 2006 | 56. Jahreskongress der Deutschen Gesellschaft für Mund- Kiefer- und Gesichtschirurgie, Dresden (D) |
| Juni 2006 | International Cleft Lip and Palate Foundation Conference, Eastbourne (UK) |
| November 2006 | V Symposium für Plastische Chirurgie, ästhetische und funktionelle Aspekte der Plastischen und Wiederherstellungschirurgie, Rostock (D) |
| June 2007 | 57. Jahreskongress der Deutschen Gesellschaft für Mund- Kiefer- und Gesichtschirurgie, Rostock (D) |
| October 2008 | European Masters in Aesthetic & Anti-aging Medicine, Paris (F) |
| Decmeber 2008 | 6th International Symposium "Meet the Masters", Warszawa (PL) |
| January 2009 | USP Hospital in Marbella (E) |
| March 2009 | 9. International Course on Aesthetic and Reconstructive Rhinoplasty and Otoplasty, Blepharoplasty and Face Lift, Erlangen (D) |
| March 2009 | VII Symposium für Plastische Chirurgie, Rostock (D) |
| January 2015 | IMCAS Annual World Congress 2015 (International Master Course on Aging Skin), Paris (F) |
| October 2015 | 46. Jahrestagung der Deutschen Gesellschaft der Plastischen, Rekonstruktiven und Ästhetischen Chirurgen, Berlin (D) |
| May 2018 | Teoxane Expert Day, Berlin (D) |
| April 2019 | 17th Aesthetic & Anti-Aging Medicine World Congress, Monte Carlo (Monaco) |